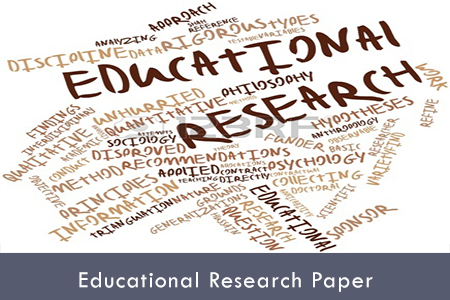 7 Surefire Tips for Writing Educational Research Papers
Educational research papers are the best way to explore one's knowledge and potential, this is why; teachers mostly this topic to the students. It also helps the student to build their knowledge about a particular subject of education. At times, students manage to come up with an interesting topic but with few minor mistakes they don't get the deserved results and this is the reason why students are always asked to take extra care while writing such kinds of papers.
We are therefore providing some essential tips for the students so that they could write a better piece of paper next time.
Education is not only a vast subject but common as well, thousands of people have so far written about it so you must write on it from a different perspective like you can pick any controversial topic such as; "No child left behind act".
Although there are many types of thesis statements that you can write here effectively it would be better that you go for an argumentative thesis statement so as to generate interest of the readers. Have a look at an argumentative thesis statement on the topic of inequality in education at various schools.
"The best way to get rid of educational inequality is to grant every school with an equal amount of money"
The body should be divided into several paragraphs where each of them should discuss a single idea. Every argument of yours should be based on factual data for instance if you are writing about, "how video game educates children?" then you will devise at least three strong arguments with facts and evidence to support the thesis statement of the paper.
You have to include your personal research work as well in the paper, state your findings that should be logical enough to convince the readers.
In conclusion, restate the thesis statement in order to claim that you were right followed by key points discussed throughout the educational research papers. It is ideal to finish your paper by providing a cliché so that it would look complete and good.
Don't ever forget tom mention the bibliography at the end of the paper because here you will acknowledge all the resources. There are many methods for documenting sources such as APA, MLA, Harvard, Oxford, etc but it is recommended that you first ask your teacher what referencing style you should use in the paper.
Small mistakes can destroy the overall impression of your paper so you must proofread it at least twice before finally submitting it to your teacher.
Therefore, if you will follow the preceding guideline for writing your education research paper then there is no way you won't impress your teacher.