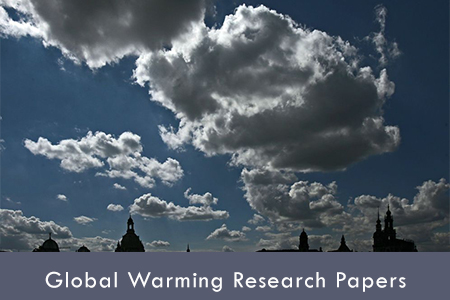 How to Write Global Warming Research Papers in Five Simple Steps?
Global warming is a grave threat today for the world as it is severely damaging the lives of numerous animals and plants. There are many agendas and strategies on which different countries are working as well but it is becoming out of control with every passing day. Although, the subject is known to every single person on earth very few have in-depth knowledge about it. This is the reason, perhaps why teachers often assign the task of writing global warming research papers.
At times, in spite of creative themes and ideas students are not able to come up with the expectations of their teachers merely because they don't know how to pen the idea on the paper in a proper way. Consequently, they should first educate themselves about writing the global warming research paper in step by step. For this, the following informational article would be very useful for them.
First step:
Select a research question
What is the theme of your research paper on global warming that is what you are planning to discuss through the paper? The whole specific concept would be the research question of your paper. For example; if you are planning to write about the factors of global warming then the research question could be something like this, "What are the factors that are contributing toward the increase in global warming day by day"?
Second step:
Collecting and organizing your gathered information
It should be the easiest step for you because there has been so much work done on this subject. There are several journals, articles, books that are being written on the topic. When you are done with the data collection procedure and you should organize them in accordance with the importance by getting rid of the extraneous information so that you don't have to waste hours and hours to organize the contents of your paper.
Third step:
Introduction writing
To begin an introduction you have to first come up with an attention grabber that can be in the form of a question, quote or something else. You can also start your paper with a saying as well about the subject, like:
"Global warming is too serious for the world any longer to ignore its danger or split into opposing factions on it" (Tony Blair)
After the attention grabber, you will have to write the thesis statement which will be describing the whole scenario of the global warming research papers in a single line.
Fourth step:
Body paragraph writing
The body will be elaborating on the thesis statement in detail in a proper manner.
Fifth step:
Conclusion
Here, you will be restating the thesis statement along with the major points you discussed throughout the paper.