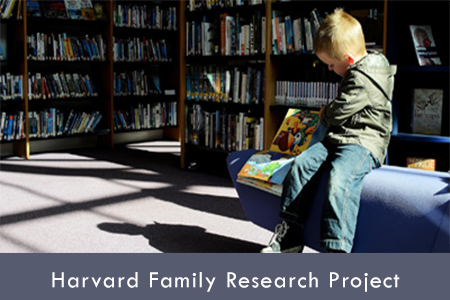 All You Need To Know About Harvard Family Research Project
Harvard family research projects is a subsidiary of Harvard graduate school of education is now an eminent name in strategy development for the enhancement of the better standard of education. They have been thriving hard since 1983 to provide a better learning experience by helping stakeholders evaluate and develop schemes to improve the well-being of children, families, youth and their communities.
Harvard family research project basically aims to target three areas and they are:
Out of school time programming.
Early childhood education
Family and community support in education
Harvard family research project has so far done a lot of work in the above told three arenas, they have supported countless peoples to demonstrate their abilities by utilizing their publications, workshops, and tools. Harvard family research projects extract information with the help of the research work regarding their education strategies with the funds and aids from the work of others. In other words, practical information is provided through the innovation of ideas in order to improve the policies, evaluation, and practice.
There are loads of services which this project aims to provide for the better development of education out of which major ones are:
Prepare and create research publications with all the feasible information possible to address the contemporary issues related to education and their research projects.
Perform original research work and analysis to deliver an improved version of policies and practices to the children to go through learning and development.
To provide support and development for the networks in order to contribute towards the enhancement of the quality and evaluation.
Test and refine all the innovated data for the purpose of improvement.
Develop tools that will help in the process.
Create how-to guides to spread awareness about the research program.
In addition to all the high-quality research projects, Harvard family research project
also, work on various flagship products which include.
The evaluation exchange
Family involvement network of educators
Out of School Time Research and Evaluation Database and Bibliography
Storybook Corner