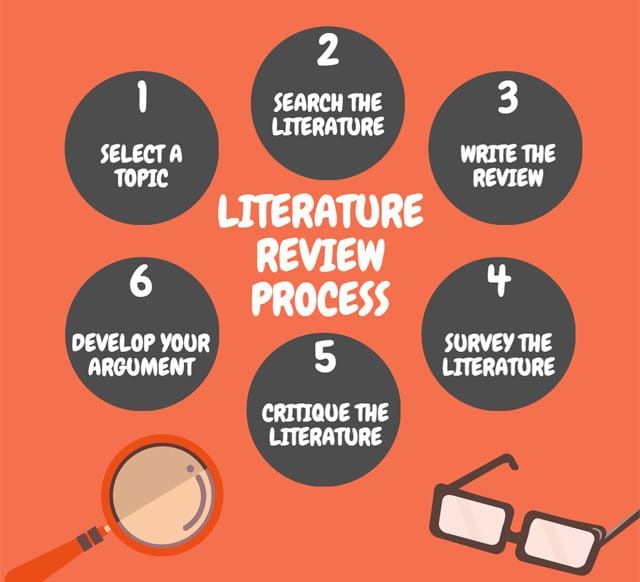 Writing a Literature Review
How to Write a Rock Solid, Bullet Proof Dissertation Literature Review That Is Going To Give Depth and Quality to Your Dissertation!
Are you just copy-pasting text after text in your dissertation literature review chapter?
Is your literature review an unorganized, incoherent, illogical piece of data making no sense at all?
If so, you are one of those lazy people who don't know the meaning of organized work!
This article is going to give you tips and guides to writing a dissertation literature review that is going to add credibility and give weight to your dissertation, So let's get down to business.
What is a literature review?
A literature review is simply an abstract of ideas and thoughts based on another reference material. It is a body of text that aims to review the critical points of current knowledge on a particular topic.
What should I do before I start writing a literature review?
Look at previous dissertation literature review samples.
Do thorough research
Narrow down your research work which is the most updated and precise to your thesis statement.
What are important points to follow for a dissertation literature review?
Try to avoid difficult and technical terms.
Try to avoid abbreviations.
Try to use simple sentences.
Try to avoid punctuation and grammatical errors.
Link your ideas with sensible sequence without repetitions.
How to write a literature review?
Sum up and clarify what research has been completed on the given topic. Cite the sources as you mention them. Point out the different ways researchers have treated the topic and also provide links between the sources, especially where one source is based upon a previous study.
Provide details on how the past work fits together to make your research question noteworthy. Your literature review should present your blend of previous research and lay the basis for understanding your research and appreciating its importance.
Doing a literature review dissertations with the help of literature review examples
Writing a literature review example will take days writing a literature review is no easy task. If you want samples you can contact me and I'll gladly provide you with literature review samples for free.
Final note
Writing a literature review can be a big ask for any student. All it requires is a certain amount of dedication and research work. If your literature review is exceptional, chances are your dissertation would be great too.