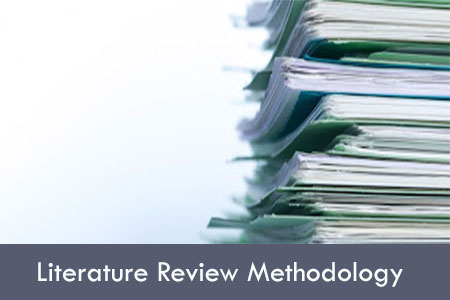 Literature Review Methodology Guidelines – 4 Simple Steps that'll Guarantee and 'A' Grade
A literature review is not the introduction of your dissertation and neither it is a bibliography where you can simply list down specifics of all the previous research conducted on the study.
The literature review in research methodology is an important chapter in your research report where you will be summarizing, assessing, and analyzing all the past research conducted on the topic. Here, you will be giving a fresh view or opinion on the studies previously conducted and will explain the gaps and deficiencies that your study will overcome.
But to compose an effective literature review methodology, you need to make sure that you follow proper formatting and composition guidelines.
Below mentioned are some literature review guidelines that will make the composition of the review a lot easier.
1- Go through the APA guidelines
Before the composition of your literature review, make sure that you are aware of the APA guidelines with respect to the quotes, margins, spacing, citations, and fonts. These core elements will be helpful while you are going through the rest of the steps for writing the research project literature review.
2- Identify authentic sources for the research methods literature review
Identify and familiarize yourself with authentic sources and databases that can be used for the literature review. Then list them down in bullet form with the latest research coming first. Start summarizing each of the studies in a few lines. If there is a lot of research that has been conducted on the topic, then limit your summary to one or two sentences. Document highlights or landmarks of the study and makes sure you give them special attention.
3- Conduct Proper Analysis of the Literature and synthesize accordingly
Composing good literature doesn't just mean that you have to list down the previous researches but also that you should assess or reorganize them and state your opinions on the topic. This will give the readers a fresh view of the study and make your research methods literature review interesting. Another advantage that the analysis process will serve is that it will tell you which of the researches have been successful in the past and what methods and techniques they have used. you can take an idea from those for your research too.
4- Develop the literature into a coherent essay
This is the last and final stage is to compose everything in the form of an essay. Here you may start with the introduction of the topic but make sure that you keep the overview brief as you are already covering that in the introduction section. Then start with the research and make sure that they are all properly cited.
In conclusion, make sure that you follow the above-mentioned steps for an effective research methodology literature review.