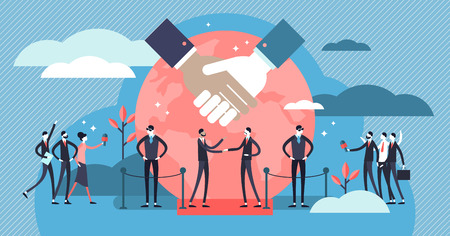 How to choose a dissertation topic in international business?
Choosing international business dissertation topics involves a methodical approach. Start by identifying your personal interests within the field, conduct a literature review to find gaps in existing research, consult with professors for guidance, and narrow down your focus. Ensure your topic is globally relevant, feasible for research, and aligned with your career goals. Stay updated on current international business trends and seek feedback from mentors. A well-chosen topic should be researchable, reflect your interests, and contribute to the field.
Many students find it difficult to choose the perfect international business dissertation topics for their dissertations. In fact, many students choose a narrow topic for international business research because of the depth and breadth of the field.
Business dissertations, reports, or theses are difficult to write. It is a curiosity among students how to choose a good dissertation topic for international business. Our goal is to prepare our students with the knowledge and skills necessary to choose research topics internationally. Choosing to judge without delay can be fatal.
What are the topics in an international business course?
Top 5 International business dissertation topics along with topic brief
Here are the top 5 international business dissertation topics along with brief descriptions:
Topic: "The Impact of Global Trade Agreements on International Business Expansion"

Brief: Explore how global trade agreements, such as free trade agreements and the World Trade Organization rules, influence international business strategies, market entry decisions, and trade practices.

Topic: "Cross-Cultural Management in Multinational Corporations: Challenges and Strategies"

Brief: Investigate the challenges faced by multinational corporations in managing diverse, cross-cultural teams and the strategies they employ to promote effective communication, collaboration, and performance.

Topic: "Sustainable Supply Chain Management in the Global Marketplace"

Brief: Examine how companies are integrating sustainability principles into their global supply chain operations. Investigate the adoption of eco-friendly practices, ethical sourcing, and their impact on global supply chains.

Topic: "International Market Entry Strategies for Small and Medium Enterprises (SMEs)"

Brief: Assess the strategies employed by SMEs to expand into international markets, considering the unique challenges they face, including resource limitations and market entry barriers.

Topic: "Digital Transformation and Global Business Operations"

Brief: Explore the digital transformation of global business operations, including the adoption of e-commerce, cloud computing, and data analytics. Analyze the impact on international business strategies, customer engagement, and global competitiveness.
These international business dissertation topics cover a range of contemporary issues and offer opportunities for in-depth research, providing valuable insights into the ever-evolving landscape of global business and trade.
List of dissertation topics in international business
Below is the list of best dissertation topics for international business for masters and undergraduate students:
The Role of Cultural Intelligence in International Negotiations.
Implications of Brexit on International Supply Chain Management.
The Effect of Economic Sanctions on International Trade.
Strategic Alliances in Emerging Markets: Case Studies from Africa.
The Impact of Blockchain Technology on Global Trade Finance.
Greenfield vs. Acquisition: Entry Strategies in Developing Countries.
The Influence of Political Instability on Foreign Direct Investment Decisions.
Cross-Border E-commerce in the European Union: Challenges and Opportunities.
The Role of Ethical Leadership in Multinational Corporations' Social Responsibility.
Transnational Entrepreneurship: Success Factors in Expanding Startups Globally.
Cultural Adaptation in Global Marketing: A Comparative Study.
The Geopolitical Impact on International Business Strategies in the Arctic Region.
Internationalization of Family-Owned Businesses: A Comparative Analysis.
Human Rights and Corporate Accountability in International Business.
SMEs in Global Value Chains: Challenges and Pathways to Success.
International Business Negotiation Strategies in High-Context Cultures.
Sustainable Tourism Development in Emerging Markets: A Case Study.
The Role of International Trade Agreements in Agricultural Export Growth.
Consumer Behavior in Cross-Border Online Shopping: A Comparative Study.
MNEs' Strategies in Managing Political Risks in Conflict Zones.
Cross-Border Mergers and Acquisitions in the Pharmaceutical Industry.
The Influence of Geopolitical Tensions on International Financial Markets.
Supply Chain Resilience in Times of Global Health Crises.
SME Internationalization through Crowdfunding Platforms.
The Digitalization of Cross-Border Payment Systems: Implications for Global Finance.
Use the standard approach to business strategy for different businesses
The impact of the coronavirus on the global economy
How Social Media Branding Can Make Businesses More Competitive in the Age of Globalization
How does advertising policy affect economic management around the world?
If accidents happen every day, is the business model of developing driverless cars still valid?
The value of English as a global business language and why Chinese companies are ordering from Africa
What kinds of education and images can create cultural change and conflict in the global classroom of diverse cultures and cultural backgrounds?
The Impact of Different Models of Business-Government Relations on the Process of Economic Development: A Case Study in Emerging Markets.
Look at the impact Brexit will have on UK businesses, especially small and medium-sized enterprises (SMEs).
Strategy, structure, relevance, and performance: relations between Kev Lag Luam and the government within the framework of contingency theory.
What is the meaning and process of globalization and how does it affect the way business teams work together?
Global strategy and local use: Exploring how crowdfunding is used in governance in China.
What factors affect the policy choices of many companies? Study the impact of perceived governance on corporate governance.
Does a woman in a leadership position threaten the identity of male subordinates? Study women in such roles.
How safe is it to release encrypted chat information of business owners on WhatsApp? Are there ways to protect user privacy?
Exploring the relationship between cooperation and marketing in the business sector: a case study of the partnership with Qatar Airways.
What are the business strategies and key advantages of financial institutions in the global environment?
How is AI innovation threatening the jobs of workers in labor-intensive industries like Amazon warehouses?
Will the business model of self-driving cars survive in the reality of everyday situations?
What effects will the consumers' increasing use of the online channel for fashion shopping have on the strategies used by UK clothing retailers?
Can CSR dampen the mood of share markets and investment prospects?
Above is the best list of international business dissertation topics you can pick any one and start your dissertation writing. If you are still looking for some other unique dissertation topics for international business, fill out the form below and get a unique researched topic along with a 500-word topic brief.