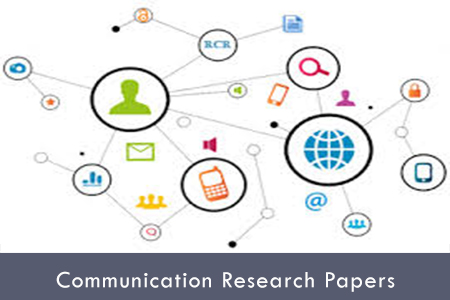 A Comprehensive Guideline for Writing Communication Research Paper
Students who are in business studies have to face writing assignments which mostly includes communication research paper. Teachers assign this task to the students when they want to analyze how much the students have understood the subject. Communication assignment is not as easy as it seems to be, this is why; students are not able to come up with grade winning research papers. For marks gaining research paper on communication, students are supposed to have thorough knowledge about the topic. They should write it with complete wisdom to grab the attention of the reader.
Thus, we are here to help them by providing a comprehensive guideline for writing communication research papers that will surely impress their teachers.
Try to think out of the box by generating interesting research paper topics because a title is one of the surefire ways to attract the reader's attention in no time. First of all, think about a theme which is a bit mysterious for the people and they want to know about it. For example; Leonardo Da Vinci's paintings are the most mysterious of all, you can also write on cave paintings and craft a topic something like this:
"What are the hidden messages we can find through cave paintings?"
The introduction is useless without a proper attention grabber. Begin your introduction with an attention grabber, there are various types of attention grabber that you can effectively use in your assignment like you might begin your paper with a question or a quote.
There are various types when it comes to the thesis statement writing, for instance; if you are writing an argumentative research paper then the thesis statement should be persuasive as well. An example of the argumentative thesis statement is:
"Self-sustaining universal internet network has made everything possible for the people around the globe"
Now, develop some effective arguments in support of the thesis statement you just stated. Each of the arguments would be discussed and elaborated along with the evidence and facts in separate body paragraphs.
Arguments should be the focus of your attention in the research paper assignment, make sure they are logical, sensible and easily understandable. It will be of no use if you use big words merely to impress your teachers, rather make it simple so that the reader doesn't get confused while reading the content of your communication research paper.
You must restate the thesis statement in the conclusion of the paper to endorse the claim that you were right. Gather major points of the paper and craft your conclusion, it will help you conclude your paper in an effective manner.