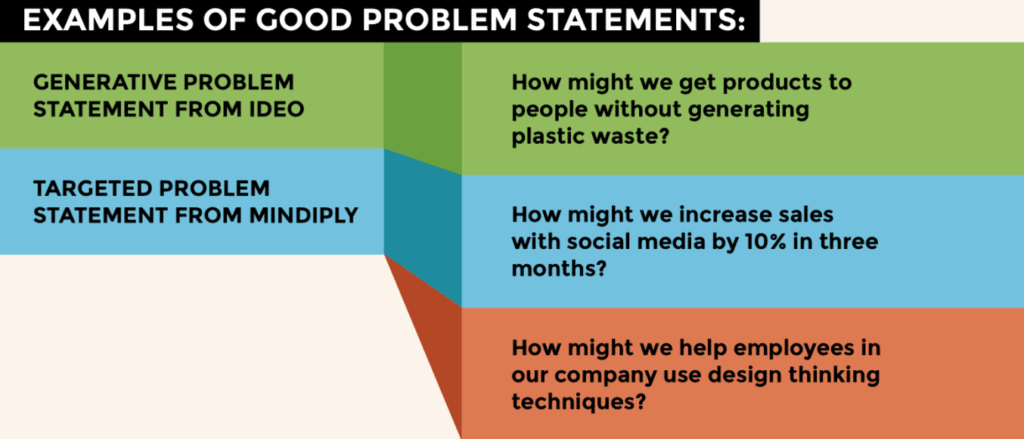 Unlock the Art of Crafting Effective Problem Statements with Examples
Are you tired of endlessly searching the internet for problem statement examples?
While you may stumble upon templates that offer a fill-in-the-blanks approach, do they truly reveal the secrets of a compelling problem statement that ensures success and provides you with concrete samples? Your quest ends here.
Understanding the Problem Statement's Significance
In the realm of research proposals, the problem statement reigns supreme. It serves as the cornerstone, revealing the essence of the problem, its causes, its impact, and the methodology for investigation. It can either make or break the entire endeavor.
The Missing Puzzle Pieces
While free templates and internet examples of problem statements abound, few shed light on the critical components of a robust statement or guide you on how to create one effectively. That's where we step in.
The Three Vital Components of a Problem Statement
The Ideal Situation:
This element paints a picture of the envisioned ideal state or desired conditions. It resonates with the values cherished by your audience, making it more personal and relatable.
The Current Situation:
Here, you articulate the problem's existence and its repercussions on the target audience. You can bridge this section with the first by using phrases like 'Because of' and 'However'.
The Consequences of Neglect:
This part underscores the urgency of your study. It elucidates the outcomes if the issue remains unaddressed and how it impacts the targeted audience.
And the Final Piece: The Research Need
This is where you justify the necessity of your study and outline your desired outcomes. You also introduce the research methodology you intend to employ.
An Example Problem Statement to Illuminate the Path
Consider this scenario: Factories in your city are discharging industrial chemicals into the river, jeopardizing food growth and hygiene. You seek the city mayor's permission for a comprehensive waste management study. Here's an illustrative example:
Example Problem Statement:
"It is a known fact that environmental conditions affect the years of a person's life. For an average person to reach the age of 50, access to clean water, a supply of fresh eatables, and a proper waste disposal system are essential.
However, due to the exceedingly negligent practices of corporate businesses, industrial waste is being dumped into the river. As a result, there is a severe shortage of clean water and hygienic food, both of which were once abundant along the riverbanks.
If this situation persists, city residents will face increased hospital visits due to the proliferation of harmful bacteria and viruses in their daily lives.
Research Plan:
I propose to investigate an effective waste management system for industries. The research will entail the use of questionnaires, observations, and consultations with waste management experts to identify ideal processes.
With this problem statement example, you now possess the knowledge to craft a concise and effective statement that ensures success.
Taking Your Research to the Next Level
But why stop there?
To truly excel in your academic journey, consider our 2:1 standard customized dissertation writing service. Our experts are ready to assist you, offering a 25% discount on our services. Don't miss the opportunity to elevate your research to new heights. Seek guidance from the best and ensure your academic success today!"
Testimonials
"Sarah's Success Story: I was struggling with my thesis until I found this incredible resource with a thesis problem statement example. It provided me with a clear understanding of how to structure my problem statement effectively. It's a game-changer for any student working on their thesis!"
"John's Testimonial: Finding a well-explained example of a problem statement in a thesis can be challenging, but this platform made it effortless. The statement of the problem example thesis was comprehensive and easy to follow. It helped me kickstart my research journey with confidence."
"Emma's Review: Crafting a problem statement for my thesis was a daunting task, but this website's problem statement examples saved the day. They offered a variety of real-world scenarios and guided me on creating a compelling problem statement. Highly recommended for thesis writers!"
"Michael's Insight: I was in dire need of guidance for my thesis, especially when it came to the problem statement. This platform's problem statement examples were a lifesaver. They not only clarified the process but also provided real-life examples to learn from. A valuable resource for any student!"
"Olivia's Journey: When it came to my thesis, the problem statement was a major stumbling block. Thankfully, this platform provided an example of a problem statement in a thesis that made everything click. It's an indispensable tool for thesis writers!"
"Daniel's Experience: Crafting a compelling problem statement for my thesis was a challenge, but this platform's statement of the problem example thesis made it a breeze. The clear explanations and practical examples helped me navigate this crucial aspect of my research."
"Sophia's Testimonial: As a thesis writer, I often found myself struggling with the problem statement. This platform's problem statement examples were a revelation. They offered practical guidance and real-world examples that transformed my thesis-writing experience."
"David's Success Story: The problem statement is a critical part of any thesis, and this platform's problem statement examples were a lifesaver. They provided me with the clarity and direction I needed to create a compelling statement for my research. Highly recommended!"