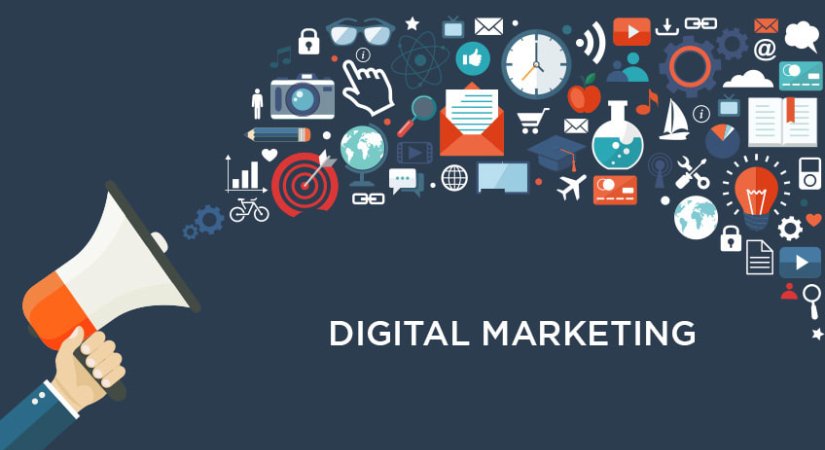 Which is the best topic in digital marketing?
Are you looking for help with digital marketing dissertation topics? Here we've got the best research proposal topics and dissertation topics on digital marketing. You can use these for your undergrad and master's research projects. Moreover, we can help you in completing your dissertations on any of the selected digital marketing dissertation topics.
Digital Marketing Dissertation Topic: "The Evolution of Digital Marketing Strategies in a Post-Pandemic World"
Brief: This dissertation topic delves into the transformation of digital marketing strategies in response to the COVID-19 pandemic. It explores how businesses have adapted their approaches in a rapidly changing landscape, focusing on shifts in content, social media, e-commerce, and consumer behavior. This research aims to provide insights into the strategies that proved effective during the pandemic, shedding light on the evolving role of digital marketing in the new normal. It is a timely and relevant topic that addresses the ever-changing digital marketing landscape.
Social Media Marketing Dissertation Topic: "The Impact of Social Media Influencers on Brand Promotion and Consumer Engagement"
Brief: This dissertation topic delves into the dynamic world of social media marketing, focusing on the role of social media influencers in brand promotion and consumer engagement. It seeks to explore the strategies employed by brands to collaborate with influencers and the impact of these collaborations on brand awareness, consumer trust, and purchase behavior. The research aims to understand how influencers leverage their online presence and audience trust to amplify brand messages, dissecting the effectiveness of influencer marketing across different industries and platforms. By analyzing real-world case studies and conducting consumer surveys, this study investigates the nuanced relationship between influencers, brands, and consumers in the social media landscape. The findings will contribute to a deeper understanding of the strategies and challenges in leveraging social media influencers for brand promotion.
More marketing Post
You can check our website for more topics on other related fields, including marketing, sociology, business management, advertising, branding, and business administration.
Best Digital Marketing Dissertation Topics and Research Topics for master's and undergraduate student
Here is the best list of dissertation topics for digital marketing pick any one of your choice.
Assessing the perspectives on setting the future of digital and social media marketing research.
Evaluating the importance of customer satisfaction for a digital marketing agency.
A case study analysis of Google Search Engine marketing – case example
To explore the impact of Google double-click on new product launches.
Examining the types of social media strategies for the online shopping cart.
What are the skills that marketers need to develop for impressive digital marketing based on social media?
A comparative analysis of traditional marketing and digital marketing
Evaluating the role of Facebook Analytics for targeted marketing.
To find out the preferences of customers on coupon-based promotional activities.
To what extent do the discount coupons act as a digital marketing tool to drive sales and achieve customer loyalty
A strategic comparison and evaluation of tools to analyze digital marketing competitors.
An impact of visual keyword tools for search engine marketing.
How has video marketing evolved in the past 5 years?
How knowledge of good SEO strategy helps marketers in enhancing the brand site ranking.
Is the pay-per-click advertising effective for brands?
How can marketers improve visual search by managing digital content?
What is the difference between content marketing and digital copywriting?
An exploration of effective strategies for social media management and marketing
Examining the critical role of email marketing in the context of digital marketing?
How can marketers design effective emails to attract and influence potential customers?
To what extent do social media stories influence the behavior and perceptions of consumers?
How can digital marketers take advantage of voice search commands to meet customer needs?
The role of social media in boosting sales for restaurants in 2023
Is the e-commerce model less risky in this era of the COVID-19 pandemic?
Exploring the emerging concept of micro-moments in the online world of commerce
How are marketers taking advantage of omnichannel tracking in the banking industry?
Examining the growing use of browser push notifications in the marketing model.
To find out how marketers are taking advantage of augmented reading (AR) and immersive technologies.
To study the digital commerce world focusing on the impact of disrupted technology of Industry 4.0.
How does geofencing contribute to effective marketing communication?
Exploring the role of user-generated content in building brand image and reputation.
How are progressive web apps being used by multinational brands?
To find out the impact of advancing digital marketing trends on customer perceptions.
To study the role of individual personalization through digital marketing tools to achieve customer loyalty.
To examine the implementation of blockchain technology in the field of digital marketing.
Studying the concept of SERP position zero in the SEO world and its impact on digital marketing goals.
To what extent does artificial intelligence provide commercial opportunities to businesses in this era of e-commerce?
How digital marketers are coping with the challenges and risks brought by the COVID-19 pandemic.
An analysis of effective digital content management tools and techniques.
How are chatbots helping marketers in meeting customer needs?
Exploring the importance of personalizing the marketing content to influence the target customers.
How are digital influencers playing their role in word-of-mouth marketing?
Are the growing social messaging apps contributing to the achievement of digital marketing tools?
Has Google Lens contributed to brand recognition in recent years?
Examining the impact of different laws and regulations that influence digital marketing tactics in Middle East countries.
To find out the best email marketing strategies for e-commerce businesses.
To study the evolution of Google algorithms and their impact on brand strategies.
How does content marketing facilitate achieving marketing goals?
Examining the impact of social commerce on the emerging opportunities for sales.
Social Meda Marketing Dissertation Topics
These dissertation topics cover a wide range of aspects in the field of social media marketing, providing opportunities for in-depth research and contributions to the evolving digital marketing landscape.
The Role of Influencer Marketing in Shaping Consumer Brand Perception.
Analyzing the Impact of Social Media Advertising on Consumer Purchase Intent.
Measuring Social Media Engagement and Its Effects on Brand Loyalty.
Investigating the Effectiveness of User-Generated Content in Social Media Campaigns.
The Use of Artificial Intelligence in Personalized Social Media Marketing.
The Ethical Implications of Data Privacy in Social Media Advertising.
The Influence of Social Media on Impulse Buying Behavior.
The Effectiveness of Storytelling in Social Media Marketing Campaigns.
The Role of Social Media in Crisis Management and Brand Reputation.
The Use of Augmented Reality (AR) in Social Media Marketing.
Analyzing the Impact of Video Content on Social Media Marketing Success.
Exploring Cross-Platform Social Media Strategies for Multinational Brands.
Measuring the Effect of Social Media Marketing on E-commerce Sales.
The Impact of Social Media on Political Campaigns and Voter Behavior.
Investigating the Role of User Engagement in Social Media Algorithm Changes.
The Effectiveness of Social Media Contests and Giveaways in Brand Promotion.
The Influence of Social Media on Sustainability Branding and Consumer Choices.
The Use of Chatbots and AI in Social Media Customer Service.
The Role of Social Media in Shaping Beauty Standards and Body Image.
Analyzing the Impact of Social Media Marketing on B2B Sales and Lead Generation.
Are you still searching for digital marketing dissertation topics? fill out the form below and get 500 topics brief on dissertation topics in digital marketing to get approved.