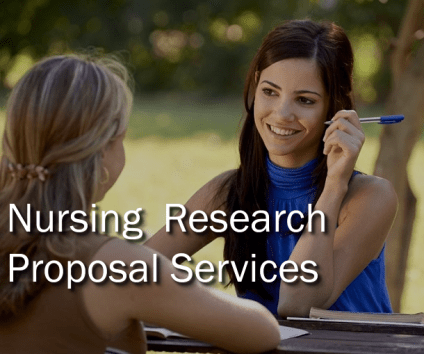 39 Wow Nursing Research Proposal Topics for the Students Who Failed To Select an Interesting Topic for Their Research Proposal
Nursing is a respectable profession but when it is about writing a nursing research proposal one gets totally mad.
There is so much that one can write in a nursing research proposal and you know that very well when there are thousands of themes that one can work on, it becomes extremely difficult for a person to determine, which topic he or she must go to.
Therefore, we decided to compile a list of them to let them find the nursing research proposal topic of their choice fast, quickly, and easily.
Related Articles:
Nursing research proposal topics examples and ideas
The effects of mindfulness-based stress reduction on chronic pain management in older adults.
A randomized controlled trial of telehealth interventions for managing hypertension in rural populations.
The impact of nurse-led self-management programs on diabetes outcomes.
An exploration of stress, burnout, and job satisfaction among critical care nurses.
A qualitative study of the experiences of family caregivers of patients with dementia.
The role of nurse-patient communication in patient satisfaction and health outcomes.
An examination of the relationship between shift work and sleep patterns in hospital nurses.
A comparative study of traditional and culturally adapted mental health interventions for Indigenous populations.
The impact of work environment and resources on nurse job satisfaction and retention.
An exploration of the effectiveness of nurse-led interventions for smoking cessation in pregnant women.
A randomized controlled trial of the effects of music therapy on pain management in hospitalized patients.
The role of nurse-led discharge planning in reducing readmissions for patients with heart failure.
An examination of the use of technology in improving medication safety in hospitals.
The impact of nurse staffing levels on patient outcomes in acute care settings.
A qualitative study of the experiences of hospice nurses in end-of-life care.
The effectiveness of nurse-led falls prevention programs in older adult populations.
An exploration of the role of community health nurses in addressing health disparities.
A comparative study of patient outcomes in telehealth and in-person physical therapy interventions.
An examination of the impact of stress management programs on burnout in nursing students.
A qualitative study of the experiences of transgender individuals in accessing healthcare services.
Acute Pain: Assessment and Treatment
The Legal Pitfalls in Prescribing Opioids
Geriatric Content for All Nurse Practitioner Programs: A Population-Driven Imperative
Electronic Clinical Logs
How Can I Detect the Warning Signs of Extreme Violence in My Patients?
Billing Issues for Nurse Practitioners Who Provide Inpatient Services
Helping Patients and Families Make Choices about Nutrition and Hydration at the End-of-Life
Problem-Based Learning in Teaching Advanced Health Assessment
Protecting Hospitalized Elders from Falling
Medicine or love: what works best for the patients?
End-of-Life Care: Improving Communication Skills to Enhance Palliative Care
Evidence-Based Practice: Understanding the Process
Scope of Practice and the Nurse Practitioner: Regulation, Competency, Expansion, and Evolution
Working in a Retail Clinic: What Nurse Practitioners Need to Ask
Identification and Management of Metabolic Syndrome
Pain Management in Patients with Opioid Abuse
Cognitive Behavioral Therapy in Advanced Practice Nursing
Nurses Integrate Cognitive Therapy Treatment into Primary Care
Improving the Movement of Difficult-to-Place Patients
Acute Ischemic Stroke: Evaluation and Management Strategies
The sample nursing research proposal topics are in your hands now! You can select the one which you like the most and get an appreciative smile from your supervisor that you were waiting for ages.
OR